Russian developers have created a more versatile analog of Tesla Powerwall and other energy harvesting systems. The WATTS Battery system scales like power Lego blocks. It can be charged by solar panels, windmills, conventional sockets, and generators. WATTS Battery modules can power home appliances, and they can be used both indoors and outside.
Capacity
The basis of the system is a unit with a capacity of 1.2 kWh. This is a completely self-contained element. Using just one module, you can collect energy and fuel household appliances. No additional equipment is required for the unit — you just need to connect it to an energy source, and it will begin collecting.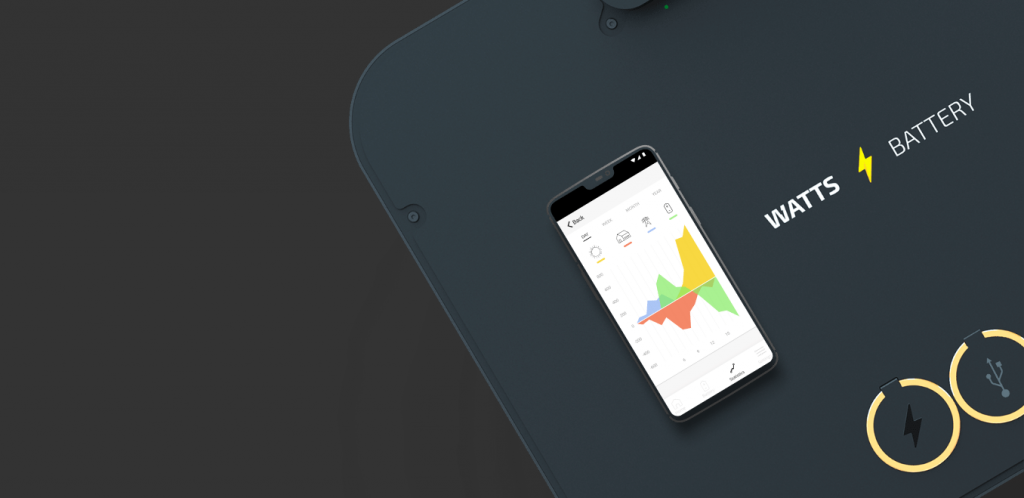 The power of this unit is 1.5 kW. At the output, it gives out standard 230V/120V. However, it does not require static fixing. Blocks can be connected and transferred. This is great, for example, when traveling to nature or in other places where there are no sources of energy supply.
Note that the capacity of the system is not limited — it is responsible for its modularity. If you need to increase this indicator, then you can supplement the system with the required number of blocks. At the same time, the power of the system will increase — but up to a maximum of 15 kW. Each individual unit has a mass of 13 kg.
Cost
The cost of one block is $ 2000. Its capacity is sufficient for various activities outside the home. For a small house or apartment, the optimal option is 4 blocks. For $ 8,000, the customer will be able to provide lighting and operation of the refrigerator for 2 days. Or this kit will be enough to power a TV, laptop, refrigerator and light source for 1 day, while there will be energy for one cycle of the washing machine.
The specifics of the market for home batteries — quality batteries are expensive. 13,5 kWh Tesla Powerwall costs $ 7,600 without a solar inverter. The German company Sonnen offers an eco compact battery. It is rated at 4 kWh and costs $ 5950, also solar inverter not included. The price includes an inverter and an energy management system. It remains to decide which is more important. The main advantages of WATTS Battery: modularity, maximum simplicity and the ability to carry blocks with you. Customers will have to decide whether they are willing to overpay for portability and user-friendliness.